Our Veterinarians
The Scenic Hills Animal Hospital team of skilled veterinarians welcomes you to our practice. We are proudly serving the Saint Paul area. At Scenic Hills Animal Hospital, it is our daily privilege to provide quality vet care to your cherished pet, with compassion and competence. We hope to ensure a positive impact on our patients, pet owners and the local community.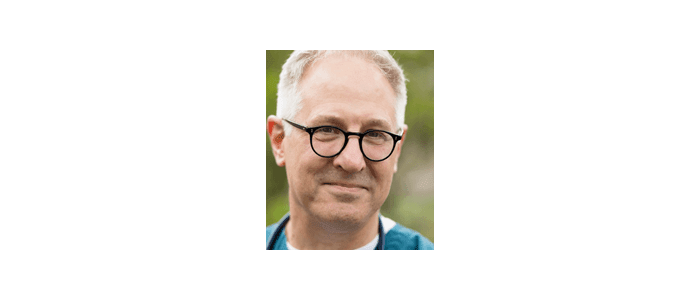 Dr. David Antenucci
"Clients first need to know you care, before they care if you know."
Since earning my hard fought DVM from the University of Minnesota a dozen years ago, what I've found most fascinating about practicing veterinary medicine is how much I care for people. That's right, I said people!
I left a twenty year mechanical engineering career to refocus my tireless problem solving energies on my first love - German Shepherds. Well, as you can imagine, it didn't take long for all kinds of other canines, as well as those wildly independent felines, to weave their way into my heart and thoughts. With that said, each one of these four-legged animals walks into our clinic with a two-legged one.
Establishing and supporting that crucial doctor/client relationship is one of the most important things I do. With the above credo as a foundation, I treat each visit as an opportunity to break down that line that separates client and friend. And where I truly care for each animal placed under my watchful eye (I tend to treat them as my own), I am equally dedicated to solidifying your trust in me.
Dr. Mary McCarl
I completed my undergraduate degree at Luther College in Decorah, IA. I then attended the University Of Minnesota School Of Public Health where I obtained a Master's degree in Epidemiology. I graduated from the University of Minnesota College of medicine in 2007. My professional interests include surgery, infectious disease and radiology. I love working with animals and have known I wanted to be a Veterinarian since I was six years old. Outside of work, I enjoy spending time with my family, baking, reading and spending time outside. I live in St. Paul with my partner, three adorable children, two cats, two dogs (one of which the staff here calls the red devil) and a bird.